Kenji Ito
Jump to navigation
Jump to search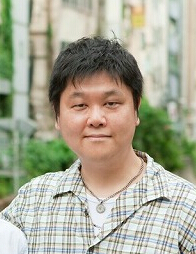 Kenji Ito
Artist Information
Profile
Kenji Ito is the chief composer for several Square Enix titles, most notably games in the SaGa series, with contributions on the Final Fantasy series, and other tenures on Idea Factory!, ATLUS, and DMM.com among many other companies.
He's known to have a more rock and orchestral approach to music, which is suited for RPGs.
Trivia
A character based on Kenji Ito, with his characteristic keytar, appears on the videogame Kamijigen Game Neptune V (神次元ゲイムネプテューヌV, also known as Hyperdimension Neptunia Victory).
Kenji Ito composed the song Gustav Battle for SEGA's CHUNITHM.
Aliases
BEMANI Songs