Lapis Lazuli
Jump to navigation
Jump to search
Lapis Lazuli
Song Information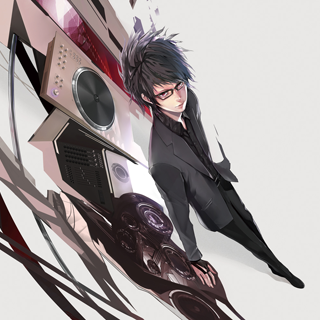 Artist: Another Infinity feat. Mayumi Morinaga
Composition/Arrangement: Another Infinity
Lyrics/Vocals: Mayumi Morinaga
Album: Rainbow☆Rainbow (2011)
BPM: 140
Length: 1:45
First Music Game Appearance: jubeat plus AGEHA pack
Other Music Game Appearances:
Lyrics
Japanese
しまって隠した君への宝箱
これから見せるから目を開けて...。

転んでひざが擦り剥けて痛くてひどく泣いていたね
心は痛くても手は差し延べない 悲しそうな瞳を前に

しまって隠した君への宝箱
これから見せるから
ひとつの迷いを乗り越えた笑顔
守っていきたいから いつまでも
Song Connections / Remixes
None.
Trivia
Rainbow☆Rainbow is Ryu☆'s third album.

Despite that Lapis Lazuli debuted on Rainbow☆Rainbow, it appears on the jubeat plus AGEHA pack.
Difficulty & Notecounts
jubeat to clan difficulty rated from 1 to 10. (Ratings and notecounts obtained from BEMANIWiki 2nd and jubeat@Wiki.)
Game
Level
Basic
Advanced
Extreme
Notecounts
168
366
630
jubeat plus
2
5
8
jubeat plus (Android)
2
5
8