1-2-3 Jump!
Jump to navigation
Jump to search
1-2-3 Jump!
Song Information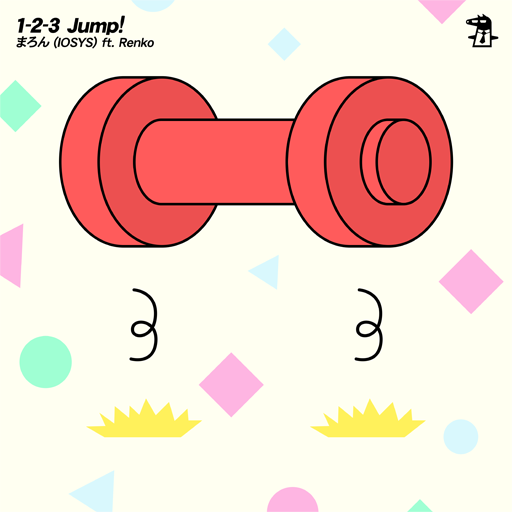 Artist: まろん (IOSYS) ft. Renko
Composition/Arrangement: MARON (IOSYS)
Lyrics: cotowari itsuki
Vocals: Renko
BPM: 110
Length: 1:56
DANCE aROUND Genre: ORIGINAL
First Music Game Apperance: DANCE aROUND / DANCERUSH STARDOM
Other Music Game Appearances: None.
Lyrics
None yet.
Song Connections / Remixes
An instrumental version of 1-2-3 Jump! is used for the LESSON songs in DANCE aROUND.
Trivia
1-2-3 Jump! was added to DANCERUSH STARDOM on March 3rd, 2022, to commemorate the release of DANCE aROUND.
1-2-3 Jump! received a MASTER chart as the second unlock of the Sixth Part of DANCE aROUND's Gauge Unlock Event (ゲージアンロックイベント). It could be unlocked from October 26th to November 20th, 2022.
Difficulty & Notecounts
DANCE aROUND difficulty rated from 1 to 10.
DANCERUSH difficulty rated from 1 to 10.
DANCE aROUND
Game
Level
Basic
Advanced
Master
Notecounts
103
149
129
DANCE aROUND
2
4
8
DANCERUSH
Game
1 Player
2 Players
Easy
Normal
Easy
Normal
Max Combo
204
305
?
(? / ?)
?
(? / ?)
DANCERUSH STARDOM
4
8
4
8
This article is a stub. You can help complete this page by filling in missing information and/or by correcting any errors.