Froyo Froyo
Jump to navigation
Jump to search
Froyo Froyo
Song Information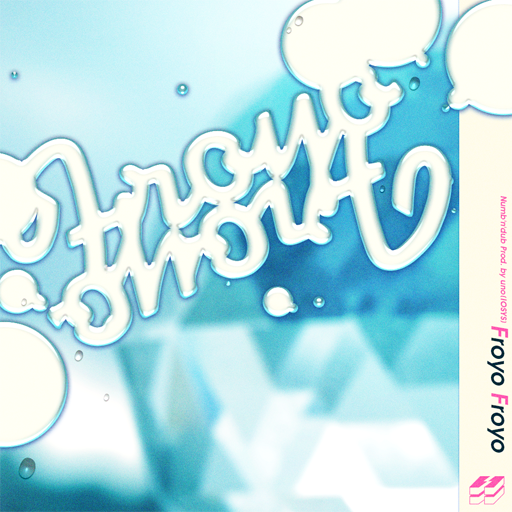 Artist: Numb'n'dub Prod. by uno(IOSYS)
Composition/Arrangement: uno(IOSYS)
Lyrics: ?
Vocals: Numb'n'dub
BPM: 123
Length: 1:56
DANCE aROUND Genre: ORIGINAL
First Music Game Apperance: DANCE aROUND
Other Music Game Appearances: None.
Lyrics
None yet.
Song Connections / Remixes
None.
Trivia
Froyo Froyo was added to DANCE aROUND on April 27th, 2022.
Froyo Froyo marks Shohei Uno's first collaboration with Kenji Kumakura in BEMANI.
Difficulty & Notecounts
DANCE aROUND difficulty rated from 1 to 10.
Game
Level
Basic
Advanced
Master
Notecounts
107
158
-
DANCE aROUND
4
7
-
This article is a stub. You can help complete this page by filling in missing information and/or by correcting any errors.