Hello World
Jump to navigation
Jump to search
This page is for the MK song titled Hello World. For the Music by 源屋, Vocal by SOPHY song of a similar title, please see Hello world!.
Hello World
Song Information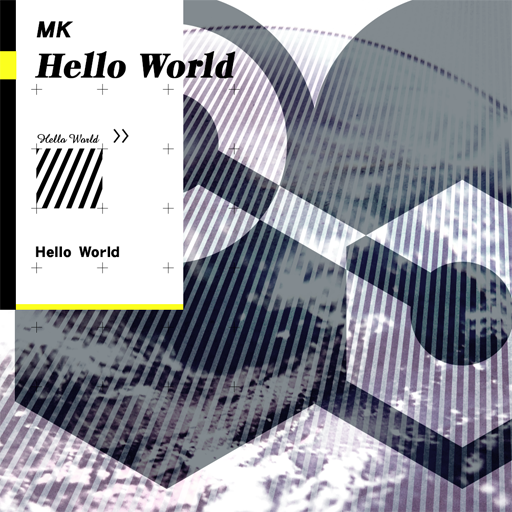 Artist: MK
Composition/Arrangement: MK
BPM: 128
Length: 1:54
DANCE aROUND Genre: ORIGINAL
First Music Game Apperance: DANCE aROUND
Other Music Game Appearances:
Lyrics
None.
Song Connections / Remixes
None.
Trivia
Hello World is one of the Discover Mission (ディスカヴァーミッション) unlocks in DANCERUSH STARDOM. It can be unlocked from April 27th, 2022 with 160 ★ after clearing its three missions.
Difficulty & Notecounts
DANCE aROUND difficulty rated from 1 to 10.
DANCERUSH difficulty rated from 1 to 10. (Ratings and notecounts obtained from BEMANIWiki 2nd.)
DANCE aROUND
Game
Level
Basic
Advanced
Master
Notecounts
97
143
-
DANCE aROUND
2
6
-
DANCERUSH
Game
1 Player
2 Players
Easy
Normal
Easy
Normal
Max Combo
239
370
?
(? / ?)
?
(? / ?)
DANCERUSH STARDOM
5
8
5
8
This article is a stub. You can help complete this page by filling in missing information and/or by correcting any errors.