Keiichi Ueno
From RemyWiki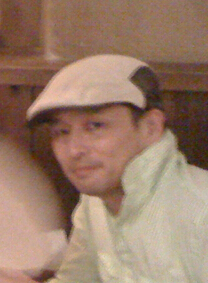 Keiichi Ueno
Artist Information
One of beatmania IIDX's first commission artists, Keiichi Ueno is best known in beatmania IIDX for his pop and drum'n'bass songs. Since pop'n music 16 PARTY♪, he's also composed songs for the pop'n music series as well. Outside of BEMANI he has composed/arranged various anime songs, the most notable being Change the World, the first opening theme to the animated adaption of InuYasha.
Aliases
ANAL SPYDER (member of, with 松井寛)
Baby Weapon
DJ SUWAMI
DJ Swan / DJ SWAN / D.J.SWAN (member of, with 小宮利明)
Honey P
Risky Men (member of, with Miracle-K)
SILVER FOX PRODUCTIONS (arrangement)
BEMANI Songs
Discography
Albums
Rewind! (2008)
ふしぎな○○○ (2011)
This article is a stub. You can help complete this page by filling in missing information and/or by correcting any errors.