ZERO
From RemyWiki
This page is for the TЁЯRA song titled 零 -ZERO-. For the DanceDanceRevolution character of the same name, please see ZERO (character).
零 -ZERO-
Song Information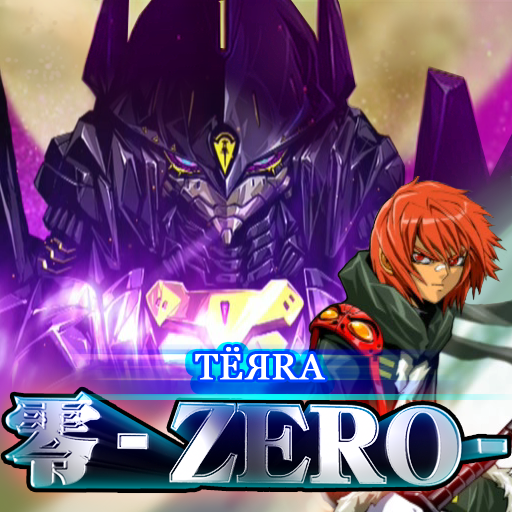 Artist: TЁЯRA
Composition/Arrangement: NAOKI MAEDA
Lyrics/Vocals: jun
BPM: 180
Length: 2:02 (beatmania IIDX), 1:54 (DanceDanceRevolution)
Genre: HYPER J-POP ZERO
VJ: GOLI
First Music Game Appearance: beatmania IIDX 14 GOLD
Other Music Game Appearances:
Lyrics
Japanese
天地玄黄・光陰・明暗・雌雄・愛憎・悲喜・表裏・虚実・栄枯盛衰・黒白・清濁・浄穢・興廃・生死
常ニ 世界ハ 対峙スル

「堕ちゆく程に、穢れる程に美しい」と 唱え聞かせる君は
一体 何に怯えるの?

翼を斬り落として 愛を繋ぎ止める 不器用な君
「誰にも渡せない」と叫ぶ 声が哀しい
鎖を外しても 此処に居るのに ・・・・

また夜は明けて 金色の光が差し込む
息吹と共に 迫り谺す 祈りの歌声

『君を、救い出したい』
たった一つの  ・・・・私に できること

孤独な瞳に 誓った
全て 捧げて いいよ

─────もう一度 君が 微笑むなら─────
Song Connections / Remixes
零 -ZERO- is part of TËЯRA's HYPER J-POP series.
The DanceDanceRevolution series use a shorter version of 零 -ZERO-.
A long version of 零 -ZERO- appears on TËЯRA's second album, ЁVOLUTIФN.
Trivia

Song Production Information
jun
Untranslated.
NAOKI MAEDA
Untranslated.
Video Production Information
GOLI
Untranslated.
Difficulty & Notecounts
beatmania IIDX difficulty rated from 1 to 12.
DanceDanceRevolution difficulty rated from 1 to 20 from X onwards. (Ratings and notecounts obtained from BEMANIWiki 2nd.)
beatmania IIDX
Game
SP Difficulty
DP Difficulty
Beginner
Normal
Hyper
Another
黒 (Black)
Normal
Hyper
Another
黒 (Black)
Notecounts
110
596
912
1162
1380
601
909
1154
-
beatmania IIDX 14 GOLD→Present
1
6
8
9
-
6
8
10
-
beatmania IIDX 13 DistorteD CS
1
6
8
9
-
6
8
10
-
beatmania IIDX 14 GOLD CS
1
6
8
9
-
6
8
10
-
beatmania IIDX 16 EMPRESS + PREMIUM BEST
1
6
8
9
10
6
8
10
-
DanceDanceRevolution
Game
Single
Double
Beginner
Basic
Difficult
Expert
Challenge
Basic
Difficult
Expert
Challenge
Notecounts / Freeze Arrows / Shock Arrows
91 / 0
188 / 8
280 / 27
384 / 29
- / - / -
186 / 6
256 / 21
363 / 9
- / - / -
DanceDanceRevolution X
3
5
8
11
—
6
8
11
—
DanceDanceRevolution X2→Present
3
5
8
11
—
6
8
↑13
—
DanceDanceRevolution X CS JP
3
5
8
11
—
6
8
11
—
DanceDanceRevolution X2 CS
3
5
8
11
—
6
8
11
—