You You You
Jump to navigation
Jump to search
You You You
Song Information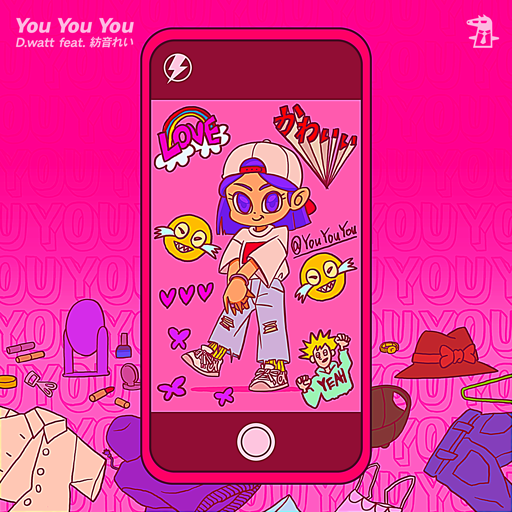 Artist: D.watt feat. 紡音れい
Composition/Arrangement: D.watt
Lyrics: ?
Vocals: Rei Tsumugine
BPM: 146
Length: 1:45
DANCE aROUND Genre: ORIGINAL
First Music Game Apperance: DANCE aROUND
Other Music Game Appearances:
Lyrics
None yet.
Song Connections / Remixes
None.
Trivia
You You You was first available in the DANCE aROUND location tests as a default song. It was added to the final game on March 15th, 2022.
You You You received a BASIC chart in the final release of DANCE aROUND.
You You You is one of the Discover Mission (ディスカヴァーミッション) unlocks in DANCERUSH STARDOM. It can be unlocked from April 27th, 2022 with 100 ★ after clearing its three missions.
Difficulty & Notecounts
DANCE aROUND difficulty rated from 1 to 9.
DANCERUSH difficulty rated from 1 to 10. (Ratings and notecounts obtained from BEMANIWiki 2nd.)
DANCE aROUND
Game
Level
Basic
Advanced
Master
Notecounts
59
161
-
DANCE aROUND location test
-
8
-
DANCE aROUND
2
8
-
DANCERUSH
Game
1 Player
2 Players
Easy
Normal
Easy
Normal
Max Combo
218
292
?
(? / ?)
?
(? / ?)
DANCERUSH STARDOM
3
7
3
7
This article is a stub. You can help complete this page by filling in missing information and/or by correcting any errors.