NONSTOP H
Jump to navigation
Jump to search
NONSTOP H
Song Information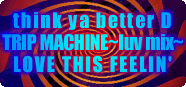 Composition: NAOKI MAEDA, U1-ASAMi
Arrangement: NAOKI MAEDA
BPM: 136-190
Length: 2:53
First Music Game Appearance: DanceDanceRevolution Solo 2000
Other Music Game Appearances: None.
Lyrics
None.
Song Connections / Remixes
Trivia
NONSTOP H has never been on a DanceDanceRevolution CS release.
Song Production Information
None.
Difficulty & Notecounts
DanceDanceRevolution difficulty from 2ndMIX CLUB VER. through 5thMIX (and the Solo games) rated from 1 to 9.
DanceDanceRevolution
Game
Single
Double
Beginner
Basic
Difficult
Expert
Challenge
Basic
Difficult
Expert
Challenge
Notecounts / Freeze Arrows / Shock Arrows
- / -
372 / 0
435 / 0
502 / 0
- / - / -
- / -
- / -
- / -
- / - / -
DanceDanceRevolution Solo 2000
-
6
7
8
-
-
-
-
-
DanceDanceRevolution Solo
Game
3 Panels
6 Panels
MultiPlay
Basic
Trick
(unused)
Maniac
(unused)
Basic
Trick
Maniac
Basic
Trick
Maniac
(unused)
Notecounts
371
-
-
361
431
507
-
-
-
DanceDanceRevolution Solo 2000
7
-
-
5
7
8
-
-
-