Nao Komatsu
Jump to navigation
Jump to search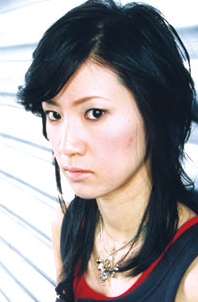 Nao Komatsu
Artist Information
Profile
Nao Komatsu, also known by her stage name Yoma Komatsu (小松代真), is a former member of J-POP group BeForU, staying with the group from 2000 through 2007, when she left BeForU. Since then she's appeared as a solo artist with her own singles/albums.
Trivia
Nao's favorite DanceDanceRevolution song is CAN'T STOP FALLIN' IN LOVE [1].
In amamon.'s BeForU illustrations, Nao's character (named yoma, after her stage name) is depicted as the bassist and often wears blue-colored outfits.
Aliases
BEMANI Songs