Paula Terry
Jump to navigation
Jump to search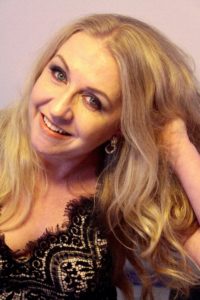 Paula Terry
Artist Information
Profile
Paula Terry is an Australian singer who contributed from 1999 to 2005 to several BEMANI series, most noticeably DanceDanceRevolution. Most of her songs were composed by NAOKI, though she did work with a few other BEMANI composers. Her final song appearance was PASSION OF LOVE for DanceDanceRevolution EXTREME2; Paula hasn't been seen in any BEMANI games since.
Trivia
Paula has never used an alias in BEMANI.
Paula has also done vocal work on other games, including BANDAI-NAMCO's WANGAN MIDNIGHT MAXIMUM TUNE2, WANGAN MIDNIGHT MAXIMUM TUNE3, KONAMI's NEO CONTRA, JALECO's STEPPING 3 SUPERIOR and TECMO's UNiSON: Rebels of Rhythm and Dance.
Paula once stated in an interview that she doesn't like Eurobeat music, but she does enjoy the trance genre.
BEMANI Songs
Discography
To be updated.
This article is a stub. You can help complete this page by filling in missing information and/or by correcting any errors.