DanceDanceRevolution A20
DanceDanceRevolution A20
Release Information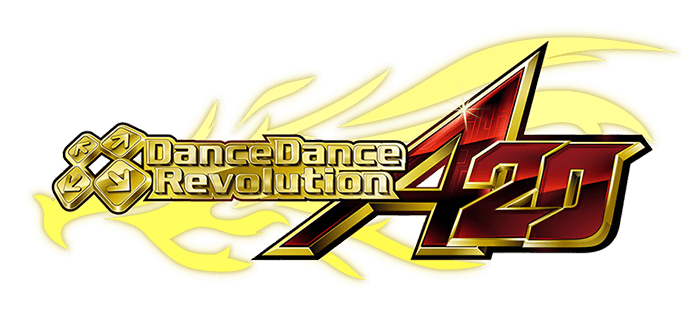 Release date:

New cabinets: March 20th, 2019 (Japan)
Upgrade kits: TBA
General Information / Changes
Announced at the The 8th KONAMI Arcade Championship finals for DanceDanceRevolution A, in celebration of DanceDanceRevolution's 20th anniversary.
New cabinet design based on DANCERUSH's cabinet, but colored gold.
The "A20" in the game title is pronounced "Ace Two Oh".
Courses have been added once again, in the form of NONSTOP and CLASS (段位認定) courses. Both NONSTOP and 段位認定 courses can be selected from their respective categories on the 1st STAGE, if any player selected PREMIUM MODE.
With the sole exception of the FLOOR INFECTION songs, all previous unlocks from DanceDanceRevolution A are now available by default.
Data carrying over from DanceDanceRevolution A includes scores, rivals, and option settings.

DDR SELECTION from DanceDanceRevolution A was carried over as well.
The Clear Lamp system from DanceDanceRevolution A also returns, with all lamp data tranferring as well.

Dancemania songs return via special remixes, advertised as "Legend Licenses".
Staff Information
To be updated.
Full Song List
New Songs
Default Songs
20th Anniversary model Exclusive Songs
The following songs can be played exclusively on the golden 20th Anniversary design cabinet.
Unlockable Songs
EXTRA STAGE
The Result Star system introduced in DanceDanceRevolution X3 vs 2ndMIX has been carried over, and is only available on Premium Play. When 9 Result Stars are obtained, EXTRA STAGE will be played. Both players' stars are combined, and progress carries over to the next round if EXTRA STAGE was not reached. Each player can earn a maximum of 3 stars per song.
| Star(s) | Requirement |
| --- | --- |
| ★★★ | For attaining the grade AAA. |
| ★★ | For attaining the grade AA-, AA, or AA+. |
| ★ | For attaining any other grade except E. |
| ★ | For a Full Combo. (Cumulative) |
| ★ | For playing with LIFE4 or RISKY modifier. (Cumulative) |
During EXTRA STAGE, the LIFE GAUGE modifier is restricted to LIFE4.
EXTRA EXCLUSIVE
The EXTRA EXCLUSIVE song folder was added on the release game. By default, these songs are only playable during FINAL STAGE or EXTRA STAGE with an appropriate level.
EXTRA EXCLUSIVE LEVEL 1 (March 20th, 2019)
Song
Artist
BPM
SP Difficulty
DP Difficulty
Beginner
Basic
Difficult
Expert
Challenge
Basic
Difficult
Expert
Challenge
EXTRA EXCLUSIVE
ORCA
EXTRA STAGE LEVEL 1
かめりあ
 ???
6
9
14
17
-
9
14
18
-
NONSTOP Courses
NONSTOP courses returned in DanceDanceRevolution A20 on March 28th, 2019. They can only be accessed in 1st STAGE during Premium Play. Each course has four fixed songs, however, the difficulty level is not fixed, and can be changed on the song selection screen between the five (or four in Double) difficulty levels (if CHALLENGE is chosen and a song in the course does not have CHALLENGE charts, the EXPERT charts will be used instead).
Note that while players can only choose modifiers before the first song of the course, SPEED can be adjusted at the start of every song.
Dan inintei (段位認定) Courses
DanceDanceRevolution A20 introduced Dan inintei (段位認定, also known as CLASS) courses on March 28th, 2019. Much like in the beatmania IIDX series, or their predecessors, DanceDanceRevolution X's DANCE DRILL COURSES, these courses are ranked so that each course is harder than the last. Unlike the beatmania IIDX series though, the starting level in DanceDanceRevolution is 1st Dan (初段).
Dan inintei courses can only be accessed in 1st STAGE during Premium Play, and the courses are different for Single and Double Play. For more information of the songs in each course, please see this page.
Revived Songs
None.
New Charts
None.
Difficulty Changes
The following songs have received difficulty changes since their last appearances:
Removed Songs
The following songs from previous arcade releases of DanceDanceRevolution have been removed from this game:
Related Links
This article is a stub. You can help complete this page by filling in missing information and/or by correcting any errors.